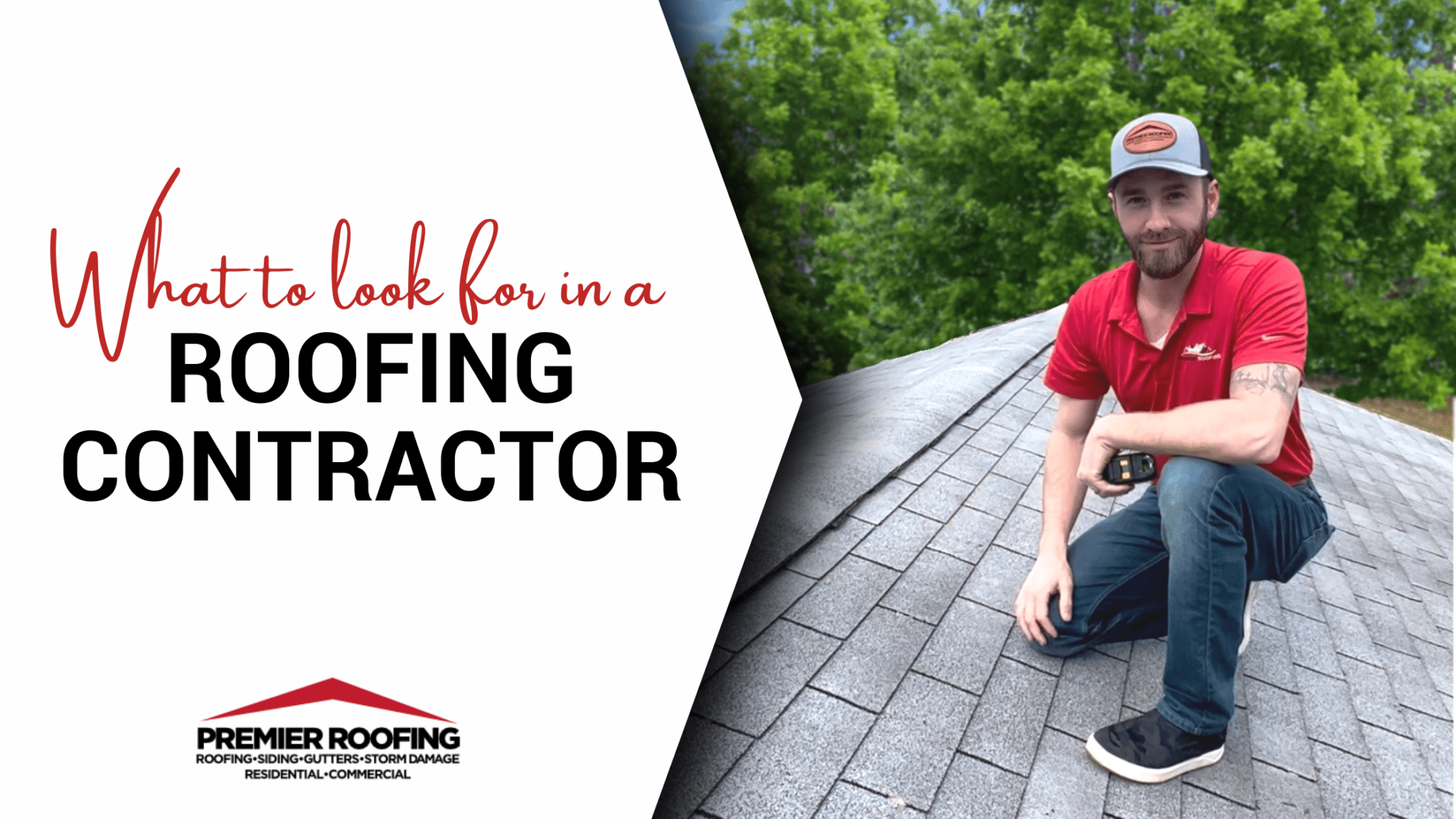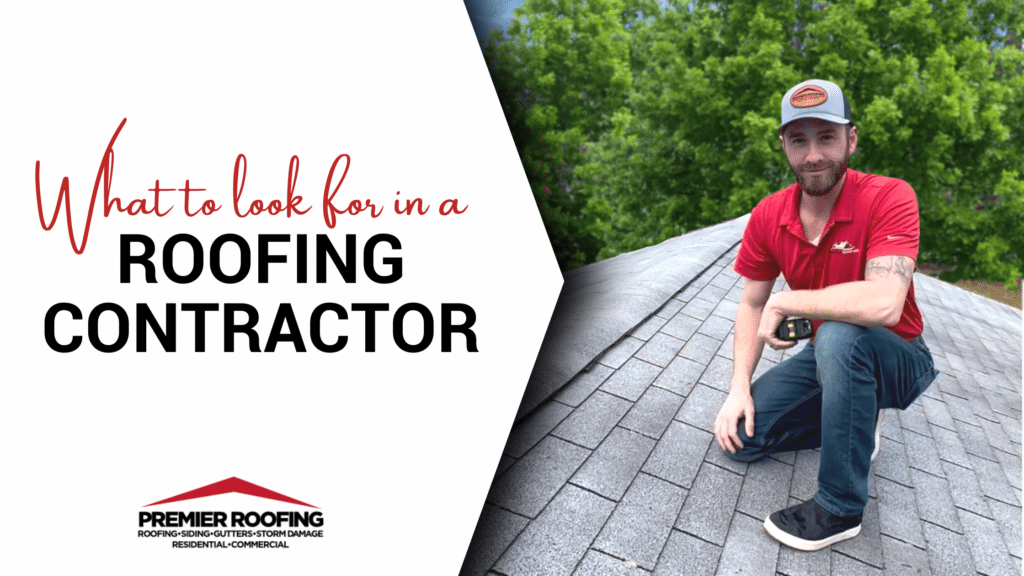 A roof is one of the most important parts of your home. Your roof is your first line of defense against weather elements, and it's one of the most expensive parts of your home to replace. So, how do you find the right roofing contractor to replace your roof? In this article, we'll touch on eight things you should be looking for in a roofing contractor to ensure you get the highest quality project for the best price.
Does the roofing contractor have the proper licensing?
The first and most important thing you should look for is a Maryland Home Improvement License. The state of Maryland requires all contractors working on a residential home to carry an MHIC License in good standing. This is easy to verify, even if you are at the beginning of your roofing contractor research journey.
All contractors must display their MHIC number on all their marketing materials, vehicles, estimates, and websites. For the purposes of starting your research on who to choose for your roofing project, a roofing contractor's website is going to be the quickest and easiest way to find their MHIC number. Once you find the company's MHIC number, verify the license is in good standing by visiting the Maryland Home Improvement Commissions License Search.
Get Your Estimate in Writing
Once you narrow down your search to a few contractors, and we recommend at least three, ensure the roofing contractor will provide you with a written estimate that includes the following. A detailed estimate shows that the roofing company is honest, transparent, and is willing to give you all of the information you need to hold them accountable for the work you are about to spend your hard-earned money on.
Scope of Work – A full scope of the work to be completed
List of Materials – A complete list of all materials being used for your project
Variable Costs – Any variable costs that may come up on your project
Project Timeline – The dates your project will start and finish.
Project Price – The price of your project, including labor, materials, and variable costs.
Payment – How payment will be handled/structured to pay for the project.
Warranty and Guarantee – Information regarding the warranty on workmanship and materials used in your project.
Does the roofing contractor have the proper credentials?
To ensure you're picking the best company for the job, verify the roofing contractor's credentials before you hire them for a project. Places to verify credentials include the following.
Better Business Bureau Rating – Is the company accredited by the Better Business Bureau? What is their rating? An A+ rating is what you're looking for.
Roofing Contractor Reviews on Google – Google Reviews are one of the most popular places for previous customers to leave a review of their experience with a business. This is a great way to get real insight into how a business treats its customers and how good the quality of their work is.
Roofing Contractor Reviews on Facebook – Facebook Reviews have become increasingly popular over the last few years. Many customers will look to social media for reviews because of the ease of leaving reviews on those channels.
Roofing Contractor Reviews on Angi and Home Advisor – Sites like Angi and HomeAdvisor share client reviews and can be another good source to confirm the roofing contractor you selected has the right credentials to do the best job for you.
Does the roofing contractor have a manufacturer installation certification?
Make sure the contractor is a certified installer with a specific roofing manufacturer, such as a CertainTeed Shingle Master Installer. Knowing you're using a certified installer gives you peace of mind that the roofing contractor has passed the roofing manufacturer's background checks and has gone through rigorous training to install the manufacturer's roofing products 100% to the manufacturer's specifications. Having this certification gives the roofing contractor the ability to offer extended warranties through the manufacturer. CertainTeed Shingle Master Installers, like Premier Roofing, can offer an extended warranty of 50 years with no prorating!
Does the roofing contractor offer references on previous projects?
Nothing beats the good old-fashioned way of checking out a contractor's credibility. Ask your contractor if they will give you references and some addresses of projects they've done nearby so that you can go and see them for yourself.
Extra brownie points go to roofing contractors who ask their previous customers if it's okay for you to drive by and look at their project or contact them for a reference. This shows the contractor respects their customer's privacy and has built strong relationships with their past customers.
Does the roofing contractor personally stand behind their work?
Manufacturer warranties are excellent these days. However, the contractor should stand behind their work with a workmanship warranty backed by them personally. Maryland requires all roofing contractors to offer a minimum two-year workmanship warranty, but a good contractor will offer more than that. A five, eight, or 10-year workmanship warranty is what you should look for.
Bonus Tip #1 – Transferable Roof Warranty
Ask the contractor if their workmanship warranty transfers. Often contractors will charge a large fee to transfer their warranty if you sell your home. Premier Roofing offers a 10-year transferable workmanship warranty, so you and the next owner of your home are covered.
Does the roofing contractor have insurance?
Ensure the roofing contractor you select has the proper insurance. In Maryland, roofing contractors are required to carry insurance to help ensure their MHIC license is in good standing. You always want to verify how much insurance coverage the roofing contractor has to ensure their insurance is enough to pay for any damages to your home, should they occur.
Meet the Roofing Contractor in Person
Meet the roofing contractors you are considering in person before you decide to give them your project. You want to be able to get answers to your questions and get a good feel for who you are going to be dealing with. It's also important to confirm how the roofing contractor will inspect your roof and attic space to develop the best plan for your home's roofing system. A good roofing contractor will go up on your roof to thoroughly inspect your roof, gutters, soffit, chimney, and structure on the outside and go into your attic to inspect the roof's internal structure and ventilation.
Bonus Tip #2 – Check the Vehicle
A roofing contractor that arrives in vehicles with their company name, logo, contact information, and MHIC#, shows they take pride in their company and work. Be wary of what we call the "Chuck in a Truck." Contractors that arrive in unmarked vehicles can be a warning sign that you need to do more research.
These are the most important things to consider when choosing the right roofing contractor to work on your home.
At Premier Roofing, we love questions about roofing, seamless gutters, professional siding, and storm damage! Feel free to contact us with all your questions and to request a free roofing inspection. Nothing makes us happier than a customer who has done their research and is ready to ask us the hard questions. Call us at 443-713-6002 with your questions!