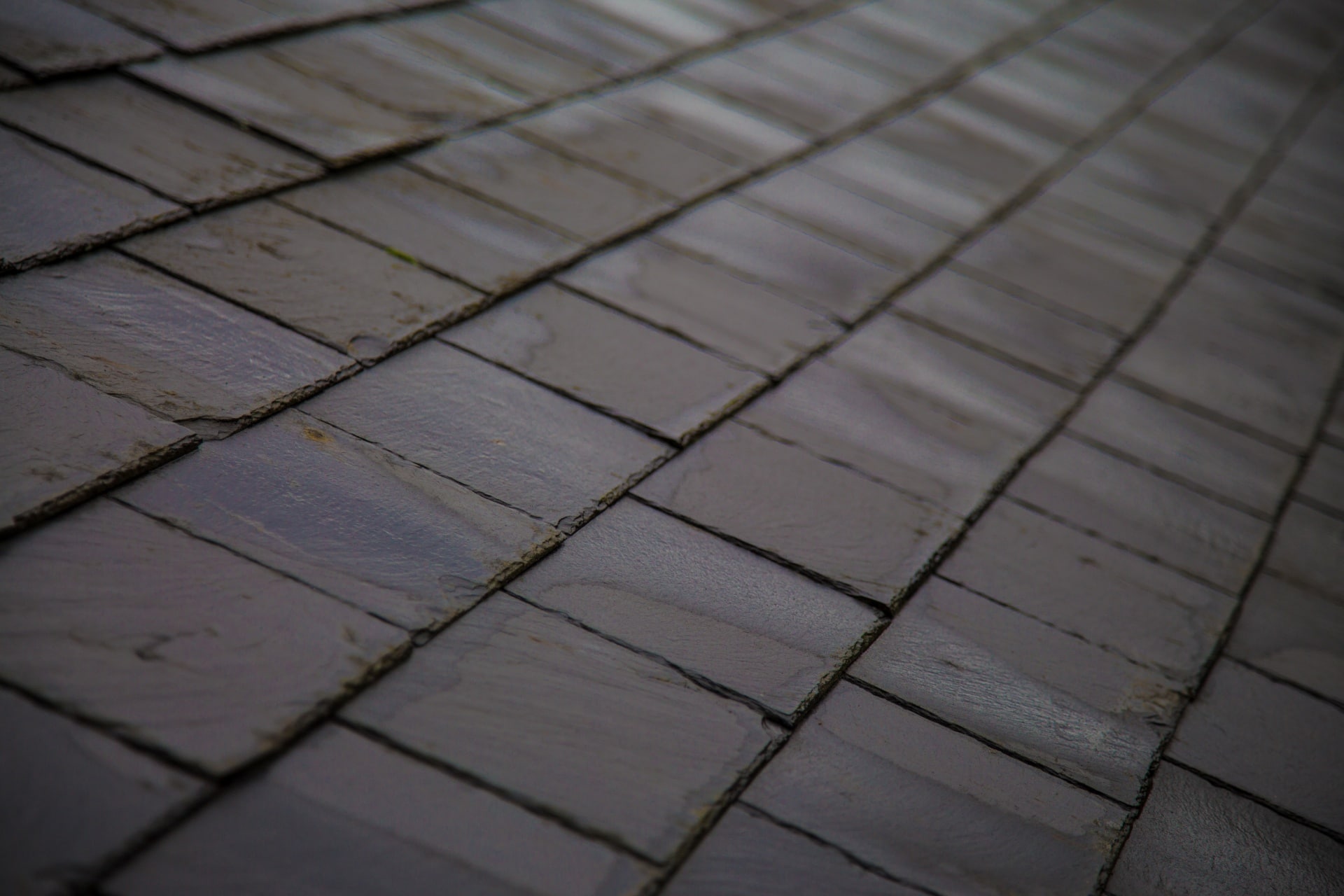 Residential Roof Replacement and Repair
---
Residential Roof Services
Of all the roofing types on the market today, asphalt shingles' affordability, durability, and wide selection of style, color, and texture has made them the most popular roofing material.
We specialize in roof replacement, repair, inspection, and preventive maintenance services for residential roofing systems.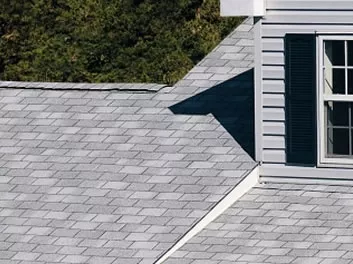 Traditional
Traditional Shingles are the original and the most basic of roofing shingles available in the industry. Strip Shingles are denoted by the fact that they are single layered roofing shingles that are generally designed to look like slate. Strip Roofing Shingles have a very flat appearance on the roofline and are typically the lightest weight roofing shingles available in the market.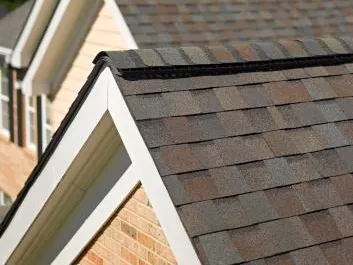 Designer
Today, Designer Shingles are the predominant roofing shingles installed in North America. These products are manufactured as dual layered products (or multi-layered in the case of CertainTeed's tri-laminate technology). They provide a thicker and richer appearance on the roof for a multi-dimensional look that will enhance the look of your home.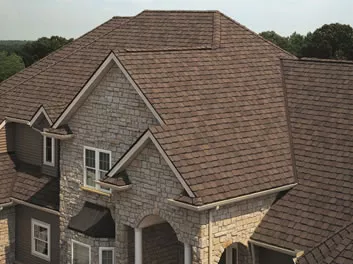 Luxury
Luxury Shingles are laminated shingles that have a differentiated appearance or functionality that distinguishes them from conventional, Dimensional Roofing Shingles. These products may have designs that mimic traditional roofing shingles, like natural slate or natural shake roofing shingles. These modern shingles bring an old-world look to your home.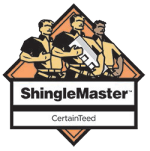 Residential Roof Replacement
Roof replacement starts with a thorough inspection of your roof to make sure the proper shingle roofing system is installed for your needs.
Once you have chosen the roofing system that works best for you, we will keep you informed every step of the way until your roof is ready to be installed.
When your install day comes, our crew will show up ready to work and get your roof installed in a timely manner. We can install most roofs in just one day!
Here are the steps of our roofing install process:
Protect landscape, landscaping elements, and the side of the house with tarps and plywood before tear off begins.
Tear off existing roof including shingles, underlayment, pipe boots, flashing, and drip edge.
Inspect for any defective roof decking and replace as needed.
Install a 36 in. wide ice and water shield barrier along all eave edges, valleys, chimney, and around all roof penetrations.
Install drip edge to the entire perimeter of the roof.
Install synthetic underlayment on remaining exposed roof deck.
Install starter strip on entire roof perimeter.
Install all new pipe vent collars.
Install shingles to manufactures specifications.
Replace all flashings
Install proper roof ventilation to get the maximum life out of your new roof.
Install cap shingles on all ridges and hips (if applicable)
Complete cleanup of all work debris with nail magnet, blower, and/or rake at job completion and haul off all debris same day.
---
Residential Roof Repair
A leaking roof doesn't always mean your roof needs a full replacement. It may just need some minor repairs to get your roof back to health.
Premier Roofing offers a wide range of roof and siding repair services including:
Asphalt Shingle Roof Repair
Slate Roof Repairs
Modified Bitumen and EPDM Rubber Roof Repairs
Roof Flashing Repairs
Vinyl Siding Repairs
Residential Roof Inspection and Preventive Maintenance
To prevent interior damage or more extensive roof damage or just for peace of mind we recommend having your roof inspected every few years after it has reached 10 years+ in age.
Premier Roofing offers inspection and preventive maintenance package to make sure your roof will stand the test of time before having to make costly repairs.
Our roof inspection and preventative maintenance package includes:
A thorough inspection of your roof
Replacing up to 5 missing/damaged shingles
Securing any loose flashing and/or ridge vents
Sealing all flashings
Sealing any nail pops that may be present on the roof.
Installing pipe vent repair collars to all pipe vents
Checking your attic for any signs of leaking or ventilation issues
---
---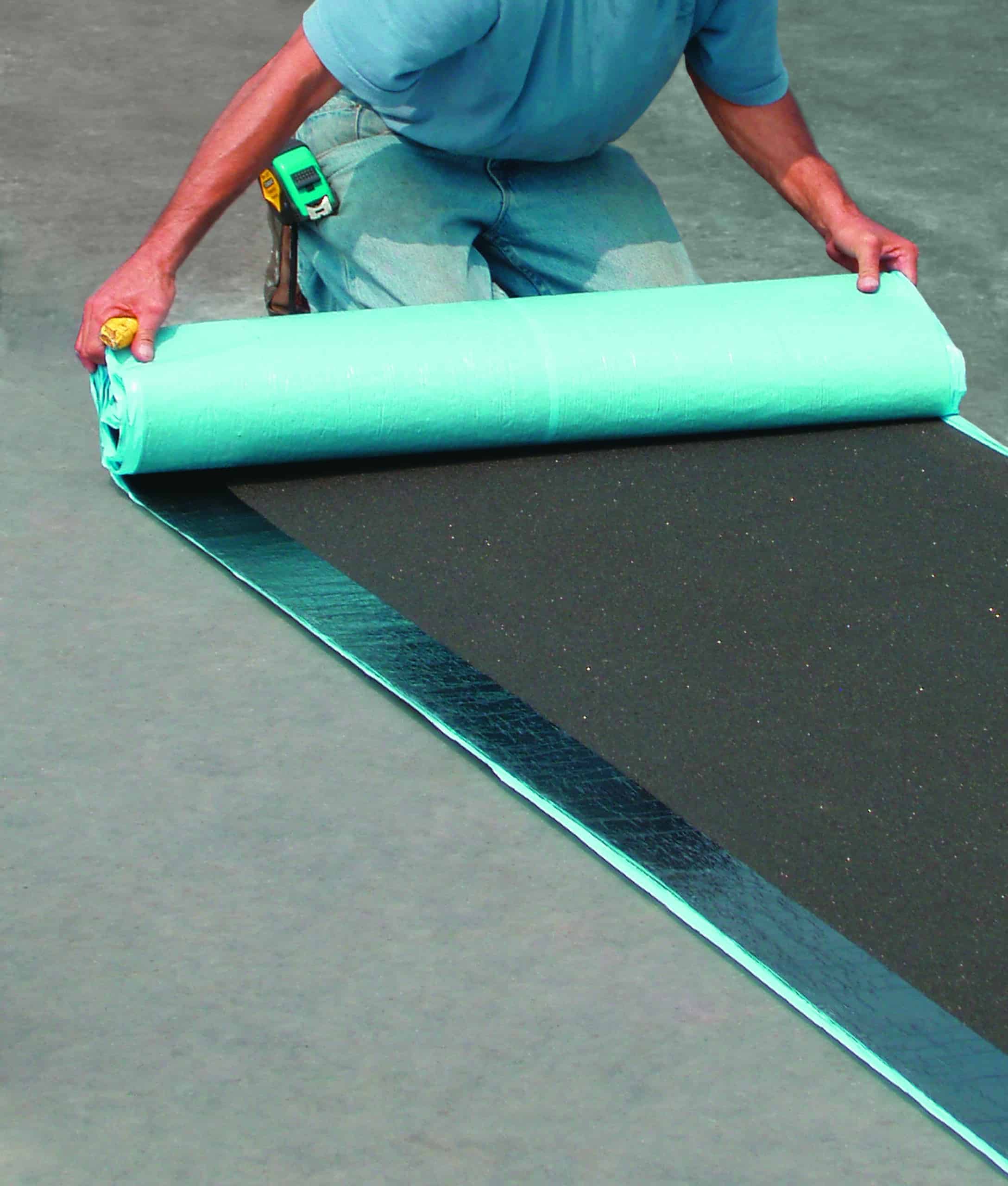 ---
---